Clasificación de Child modificada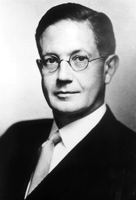 La clasificación de Child modificada es el sistema más usado para clasificar el grado de disfunción hepática de los pacientes con enfermedades hepáticas. La escala original (Child-Turcotte) 1 fue modificada más tarde para dar origen a la escala de Child modificada o Child-Pugh 2 . Es necesario tener algunas consideraciones:
Esta escala nació para evaluar el pronóstico de los pacientes sometidos a cirugía.
Se aplica sólo a pacientes con cirrosis hepática.
Interpretación del puntaje
[table id=2 /]
Nota: Las sobrevidas expresadas en la tabla son estadísticas aplicables a grupos de pacientes. El pronóstico de cada paciente depende de una multitud de variables individuales que no están incluidas en esta clasificación.
Ver también: MELD.
Referencias
Child, CG, Turcotte, JG. Surgery and portal hypertension. In: The Liver and Portal Hypertension, Child, CG (Ed), Saunders, Philadelphia 1964. p.50.
Pugh RN, Murray-Lyon IM, Dawson JL, et al. Transection of the oesophagus for bleeding oesophageal varices. Br J Surg 1973; 60:646.